Rope Rescue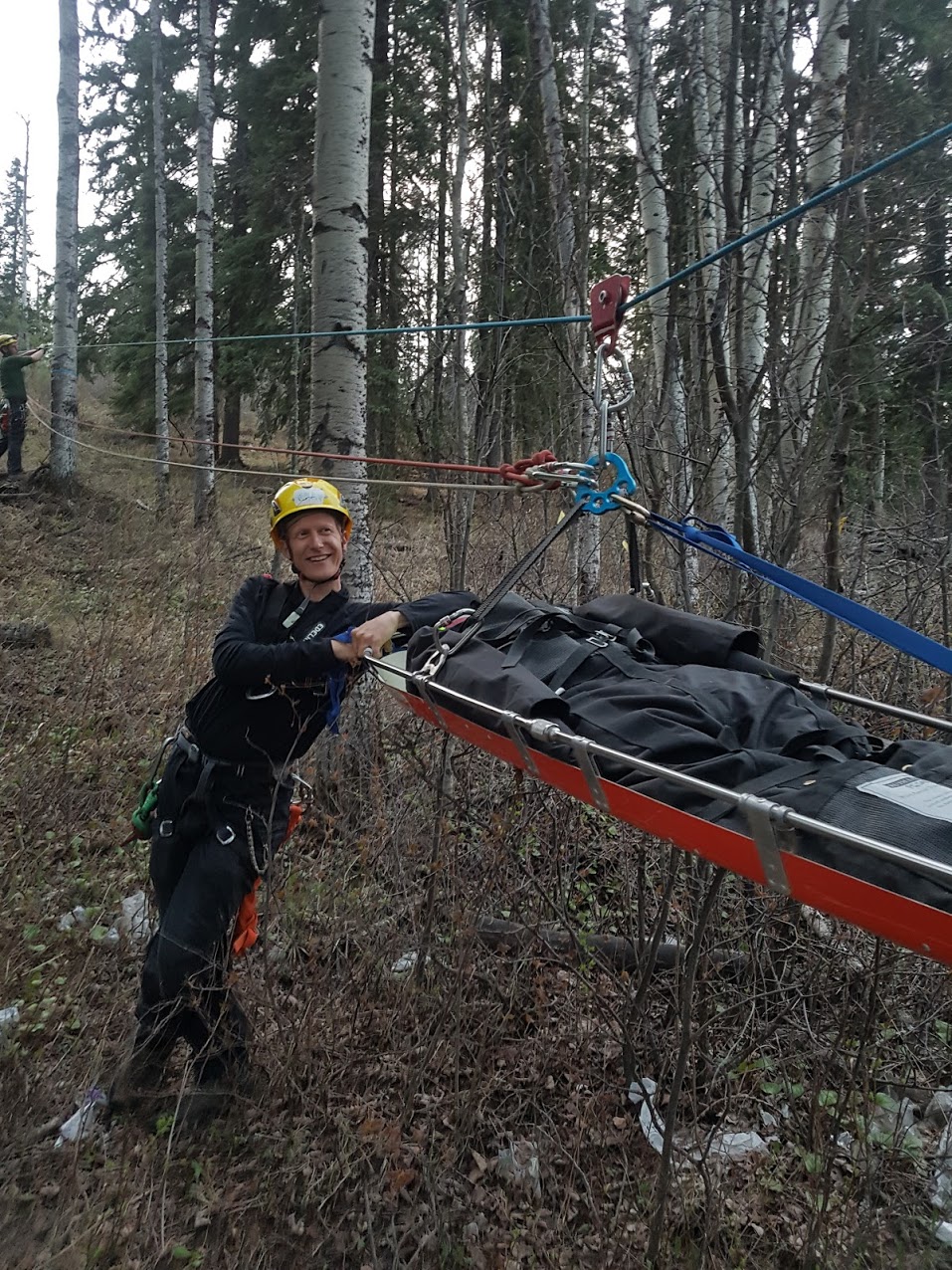 The Rope Rescue Team is made up of PGSAR members who have pursued specialized training in rope rescue techniques. In addition to ground search team training, all rope rescue team members spend additional time training for rope rescues. Rope rescue team members in PGSAR practice often and must always be ready to use their skills in challenging situations.  
All rope rescue team members attend an extensive multi-day Justice Institute of BC training course followed by an examination. If they successfully complete the examination, they are certified as rope rescue team members (RRTM). 
RRTMs are trained in slope rescues, high angle rescues, stretcher rigging, subject packaging, and a multitude of command and safety protocols. They may be asked to rappel down a cliff, ascend back up, cross a high line, control a stretcher as they are lowered over an edge, haul a subject and rescuer back to the top of a bluff using a simple pulley system and some muscle, extend an anchor, and many other skills! RRTMs are under the direction of a Rope Rescue Team Leader (RRTL). RRTLs have typically been RRTMs for several years. They have attended an additional multi-day training course, practiced extensively, and have been examined over multiple days before being certified as a leader. 
PGSAR uses equipment that is designed for rope rescues. We have a variety of specialized rope rescue equipment and constantly train to keep up with the latest standards and technology. In any rescue, the safety of subjects, bystanders, and rescuers is of the utmost priority.